∕
∕
Your Questions Answered
Why is the sport of Eventing right for my company?
Britain is recognised as one of the leading nations in the sport, with consistent performance, for both team and individual, at the European, World and Olympic levels. Eventing is the ultimate test for horse and rider, requiring stamina, bravery, athleticism and trust. It is unquestionably one of the most exiting sports around and will offer our sponsors a unique way of marketing their company and products
Eventing offers unique, powerful and affordable sport and lifestyle sponsorship opportunities. Our made-to-measure packages offer potential reach to thousands of riders, owners, spectators, visitors and volunteers.
 Key Facts
World-class reputation supporting a £4 billion industry (Lottery Funded)
Competitor numbers increased by 45% over last seven years
Competitor/owners 63% AB
Spectators 83% ABC1
35% of UK adult population interested in non-racing equestrian sport
Why is Chilham in Kent the correct mixed for my company?
With over 56 million tourists visitors, they generate over £3.2 billion for the Kent economy. Chilham is located near the historic city of Canterbury and included in all the tourist literature as a highly desirable place to visit.
Key Facts
Kent is considered "the Garden of England"
Population of 1,478,948
Famous for its history and heritage,
Attracts over 56.6 million tourists a year
Has excellent high-speed links to London.
Chilham Castle Events
Chilham Castle events are renowned for their professional conduct relaxed atmosphere and unique views of the Jacobean Castle built in 1616.
Established since 2004 as a top class country venue, Chilham Park has a loyal following with many competitors and spectators returning every year.

Flexible Packages
Whilst sponsorship packages are centred on the official Sponsors Day of the Chilham Castle International Event, held in July, sponsors are also welcome to attend other popular competitions and activities held throughout the year – such as Pony Club events, Riding Club Area Qualifiers and the very popular Chilham Castle British Eventing Horse Trials in April.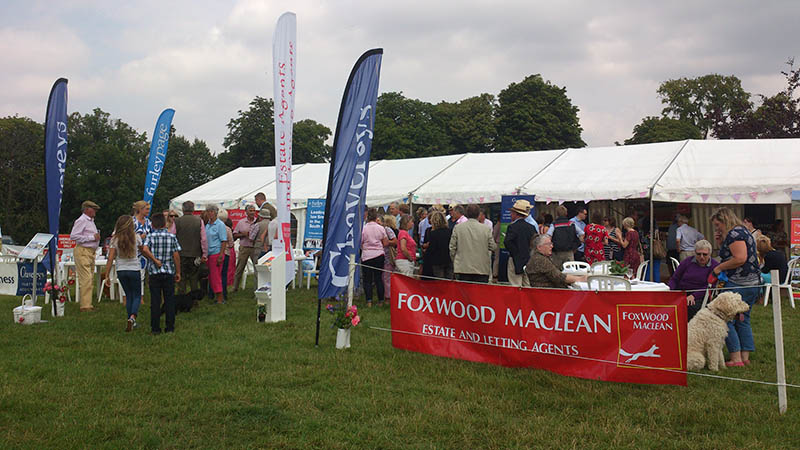 We pride ourselves on being extremely flexible with our sponsors and the packages contained within this brochure have been designed to meet the varying needs of both local and national businesses. With Packages starting from as little as £300, they offer outstanding value for money for all who wish to benefit from this unique opportunity.

---
–
–
To discuss how we can meet your SPONSORSHIP and HOSPITALITY requirements:
01227 730811
info@chilhampark.co.uk